Painless SSH Key Management

I found SSHKeyChain to be one of the most useful utilities on MacOS X so far. The Website states Painless ssh key management for MacOS X and they don't exaggerate. I can just import new ssh keys (the ever growing list of SVN+SSH repositories...) and stop thinking about them. Apple's Keychain takes care of the passphrase management.
In addition, it comes with a small environment property list editor built-in: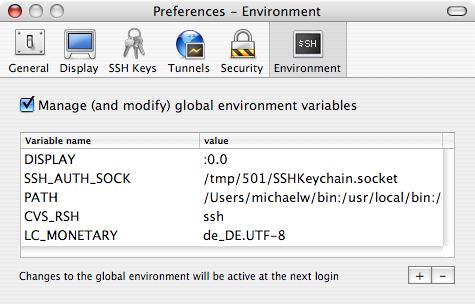 Update 2009-06-15: Outdated
Since MacOS 10.5 Leopard, SSHKeyChain is no longer needed. The version of SSH that comes with the OS is integrated nicely with KeyChain Access.