Random Bits from my Cell Phone
Some pictures have been rotting way too long on my cell phone. Unfortunately, I forgot almost all details about them. Here goes.
An electrifying game console, literally. Volker and I played it at an exhibition in Aachen earlier this year. The whipping was most unpleasant. Remaining thumbs up for most violent game of Pong ever played.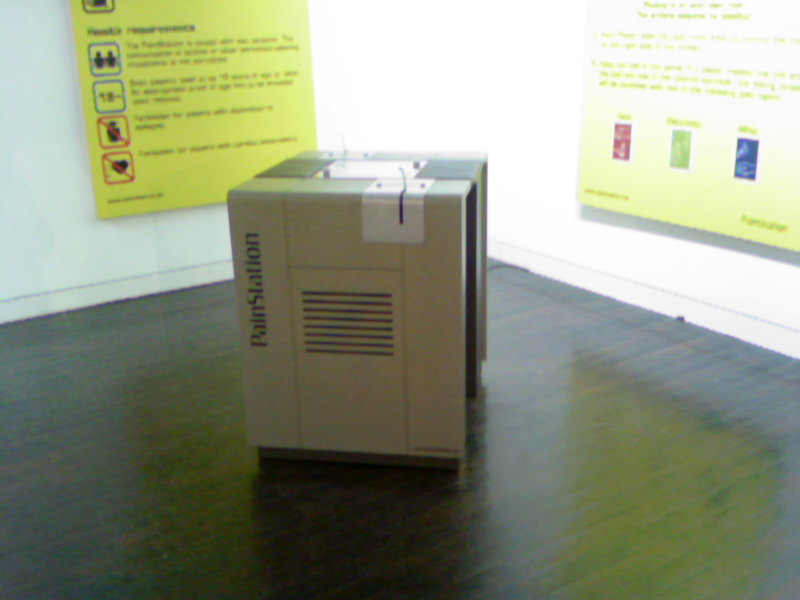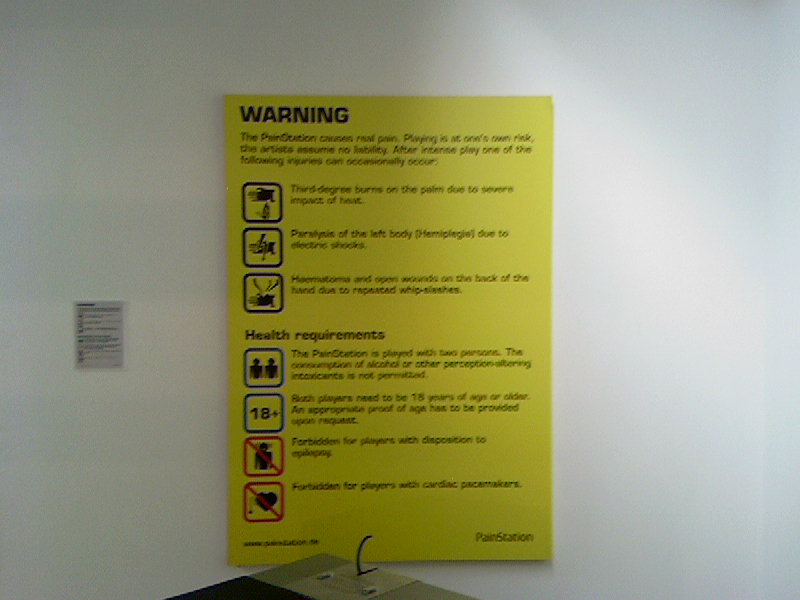 Cool Irish music, that time in the John Mullins Irish pub in Maastricht; highly recommended! We had some time to chat with David and company before the gig, and watched him eat enormous amounts of fries, too.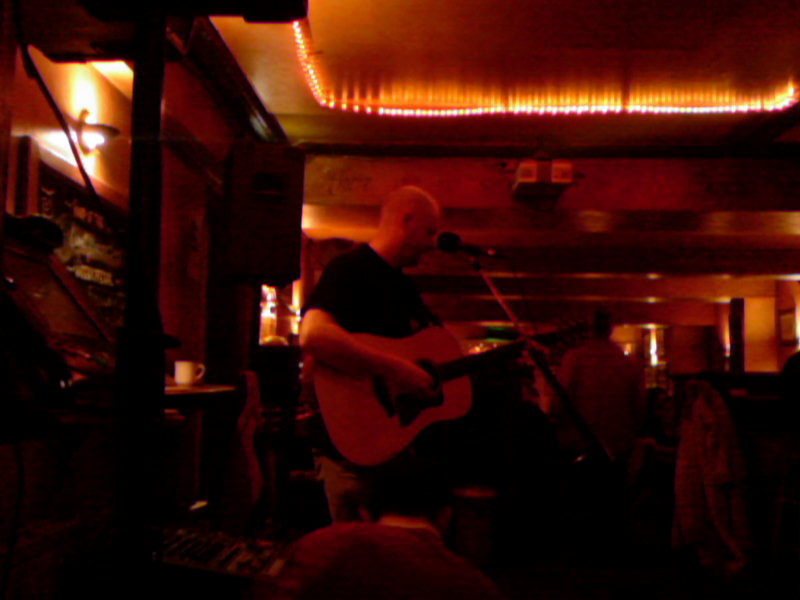 Art and Operating Systems
Is it just me or do others also see a certain similarity to Plan9's Glenda in the following picture? Surely this cannot be coincidence!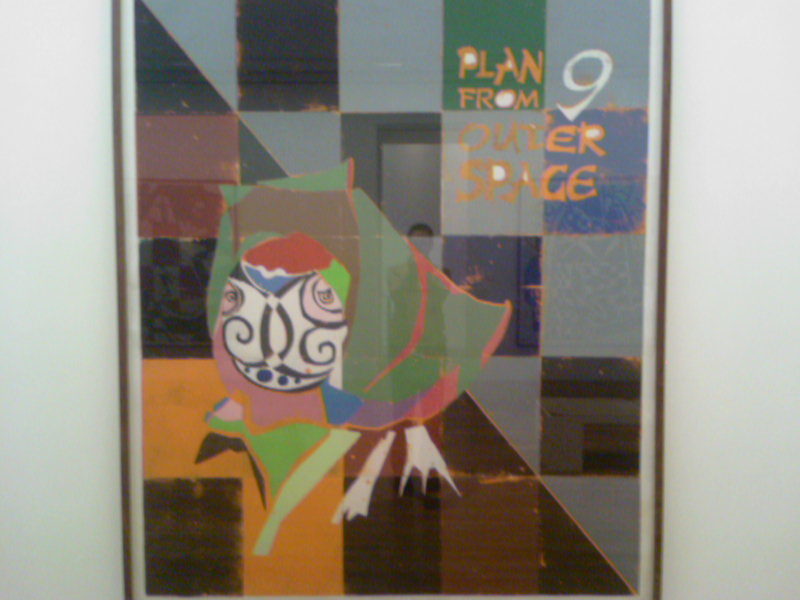 I forgot in which exhibition I saw it (August-Macke-Haus, Bonn?). I do remember, however, the blank stares from my company when I tried to explain why I found this picture interesting. Oh well...